Rembrand
Talens | REMBRANDT oil paint — individual tubes
Talens Rembrandt Artists' Oil Colours have an excellent reputation worldwide due to their absolute top quality. The outstanding brilliance is characteristic of all the colours. Available in 4 sizes.
More
These items may also interest you
Order product
You can filter by colour groups:
Click on the color to see more:

Zinc white (safflower oil)


Titanium white (safflower oil)

Titanium white (linseed oil)

Mixed white (safflower oil)
Transparent white (safflower oil)








Transparent yellow medium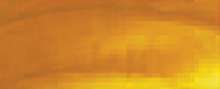 Nickel titanium yellow light


Nickel titanium yellow deep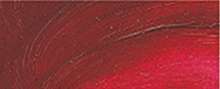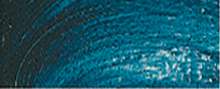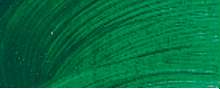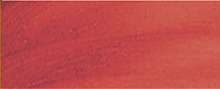 Key to symbols

opaque

semi-opaque
transparent
semi-transparent
resistant for 100 years under museum light
Series
Price series
Rembrandt, a legendary name for a range known for its superior quality. This professional, extra-fine oil colour by Royal Talens was developed from pure craftsmanship and sound artistic and technical insight. Based on the very best and most durable raw materials and the most professional production methods.
The product specifications of Rembrandt oil colours by Royal Talens:
extensive range of 120 colours
balanced composition with opaque, semi-opaque, semi-transparent and transparent colours
with the highest possible lightfastness: at least 100 years under museum conditions
the processing properties of the extremely finely ground pigments are as similar as possible, so that a consistent quality is achieved throughout all colours
very many special colours, e.g. a wide range of whites (rubbed in linseed oil and/or non-yellowing safflower oil), classic cadmiums and permanent madder
More with mono!
If you mix colours yourself with paint that is multi-pigmented, i.e. made with several pigments, the result can be disappointing: you often don't get the desired colour. But with mono-pigmented paint, made with just a single pigment, you can mix perfectly clean and bright shades yourself. Talens' Rembrandt oil colour has no fewer than 55+ such more-with-mono colours. This expands the already extensive colour range for all pratical purposes almost infinitely!
Mono-pigmented = pure colour = more colour = clean colour = more possibilities!
REMBRANDT oil colours from Royal Talens: the choice of the professional painter for generations.
Price per tube.
Stock availability online does not reflect availability in-store.
Customers who bought this product also bought
Review this product
Talens | REMBRANDT oil paint — individual tubes
Juicy! - I find the wide range of colours and the wonderful juicy consistency of Talens Rembrandt...
Juicy! - I find the wide range of colours and the wonderful juicy consistency of Talens Rembrandt artists oil paints a joy to use. The range of blues and greens are particularly suited to seascape works and the paint is particularly easy to move around. I store the tubes upright as the do have the tendency to 'weep' if left lying flat - however, it is this oily consistency that makes the paint so nice to work with.

This is a well priced range that would suit both amateur and professional artists.

Yes, I definitely recommend this product.